#Youth4Disarmament Member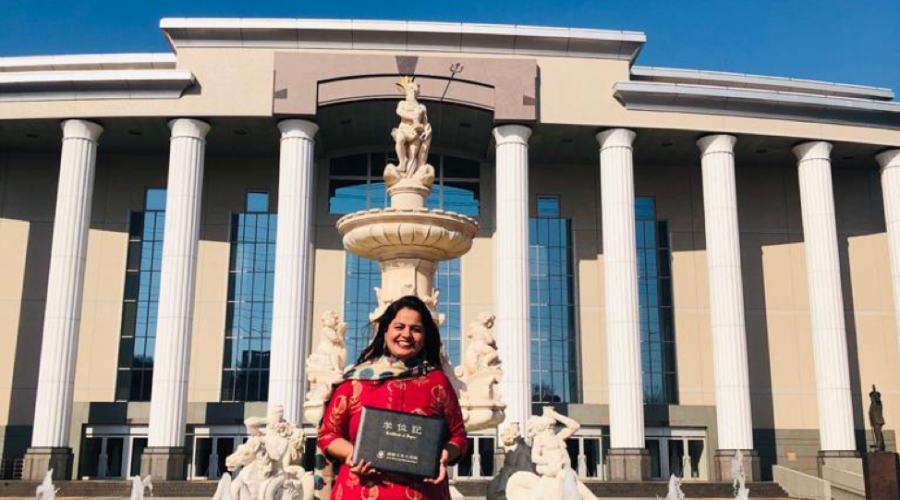 On the morning of 6 August 2020, I was in Hiroshima. Sitting in the lobby of my hotel, enjoying my breakfast, I looked out of a window at the Motoyasu River.
What a beautiful morning, I thought to myself.
Then the wall clock suddenly caught my attention. It was 8:15 a.m.—75 years to the minute after the atomic bomb was dropped on the city.
Turning back to the window, I saw an ordinary airplane in the sky.
My heart skipped a beat. I said to myself, "I do not want to be a hibakusha 2.0."
I remembered how the bomb had fallen towards Hiroshima for 40 seconds. In 40 seconds, it changed the course of history for Japan and the rest of the world.
Observing the UN 75 Hiroshima Conference a few weeks later, I decided for myself, I will do everything I can never to let such a bombing happen again.
I started interning with Peace Boat—an international non-governmental organization—to assist with a new initiative called "Every Second Counts for the Survivors! -Peace Boat Hibakusha Project Online". Its aim is to make the most of our limited opportunities to hear first-hand accounts from atomic bomb survivors, all while further strengthening grassroots connections between people around the world who share the goal of abolishing nuclear weapons.
As I helped with the project, I listened to the testimonies of the hibakusha and shared the story of Sadako Sasaki again and again. In doing so, I realized that the pain of the atomic bomb survivors is incomparable and beyond comprehension; however, younger generations can take significant action to protect others from experiencing similar suffering in the future. I thus took personal responsibility to alert others that nuclear weapons still exist and pose a constant threat to all our lives.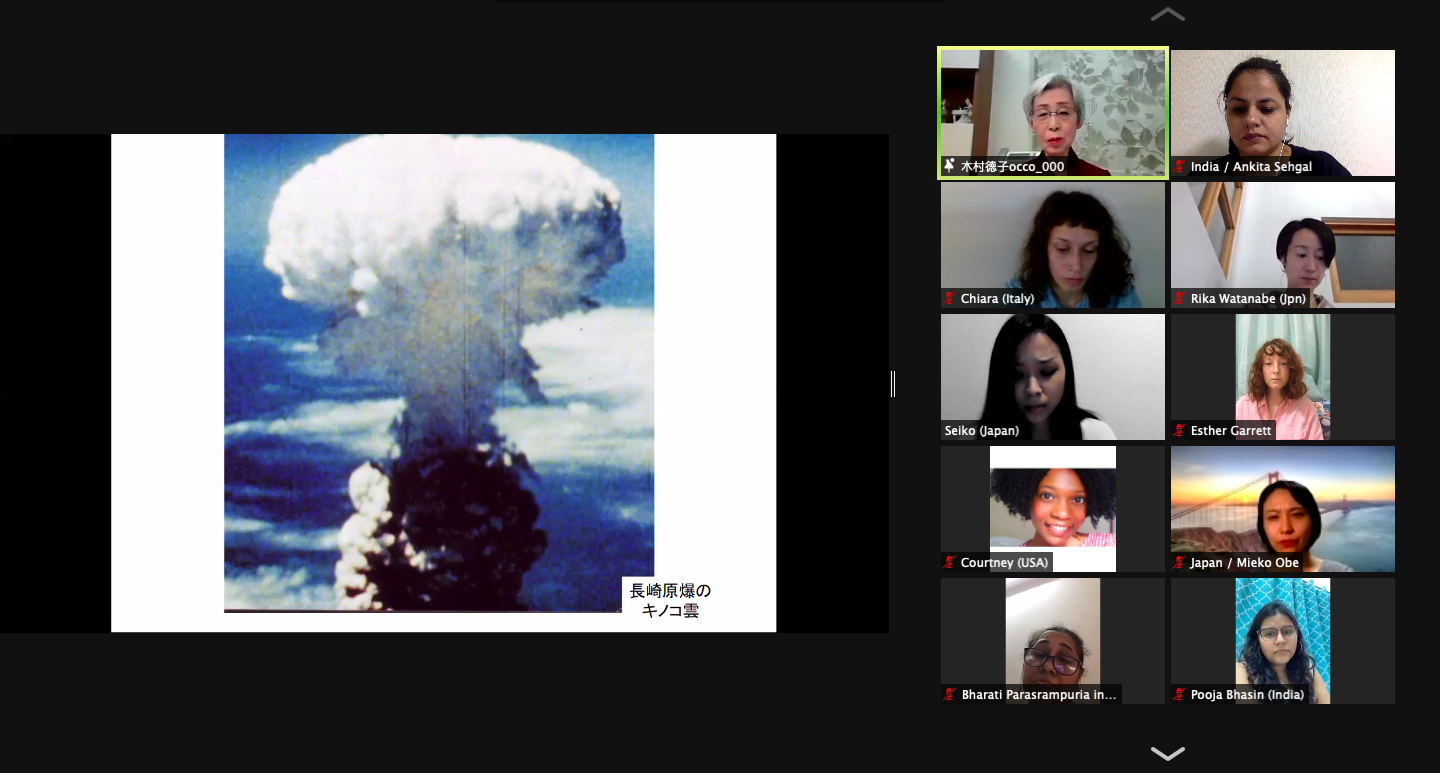 Dr. Daisaku Ikeda, the founder of my university, Soka University Japan, stated in his 2009 peace proposal, "If nuclear weapons epitomize the forces that would divide and destroy the world, they can only be overcome by the solidarity of ordinary citizens, which transforms hope into the energy to create a new era." His words encouraged me to pursue my master's degree in international peace studies. As I continued to learn about nuclear disarmament efforts throughout my courses, I decided to turn my interest into action by participating in conferences and talking about the issue with my friends and family members.
Through my exchanges with attendees at Peace Boat's hibakusha testimony sessions, I realized that only by taking the survivors' stories to many more people will we create the sense of urgency needed to achieve progress towards nuclear disarmament.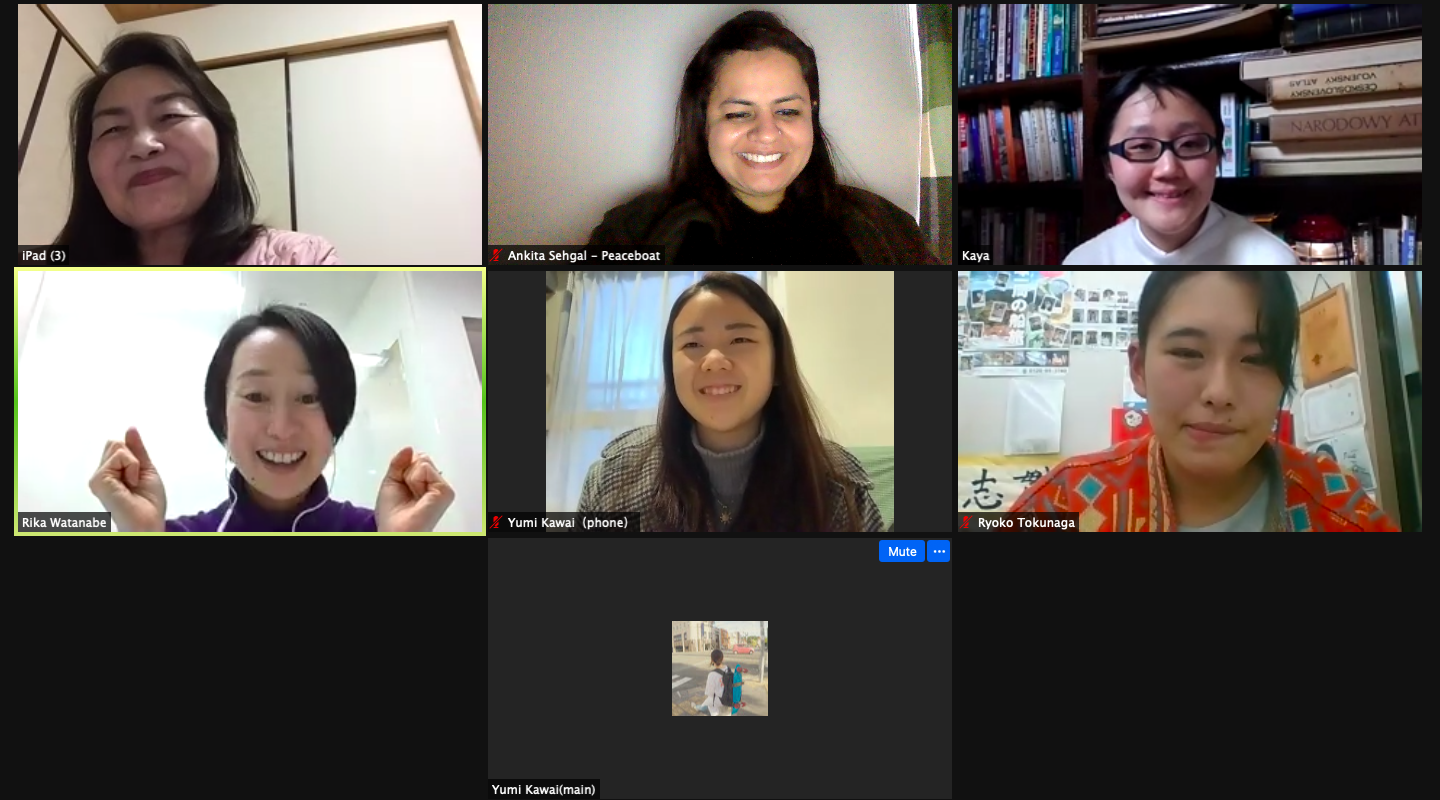 I also came to appreciate the dedication with which the hibakusha have struggled to realize their dream of a nuclear-weapon-free world. Repeatedly sharing their experiences can be very emotionally difficult for them, but their efforts bore new fruit on 22 January 2021, when the Treaty on the Prohibition of Nuclear Weapons entered into force.
I believe my generation shares their dream that nuclear weapons will never again be used, and there will never be any "hibakusha 2.0" who are forced to endure the same suffering.