#Youth4Disarmament Member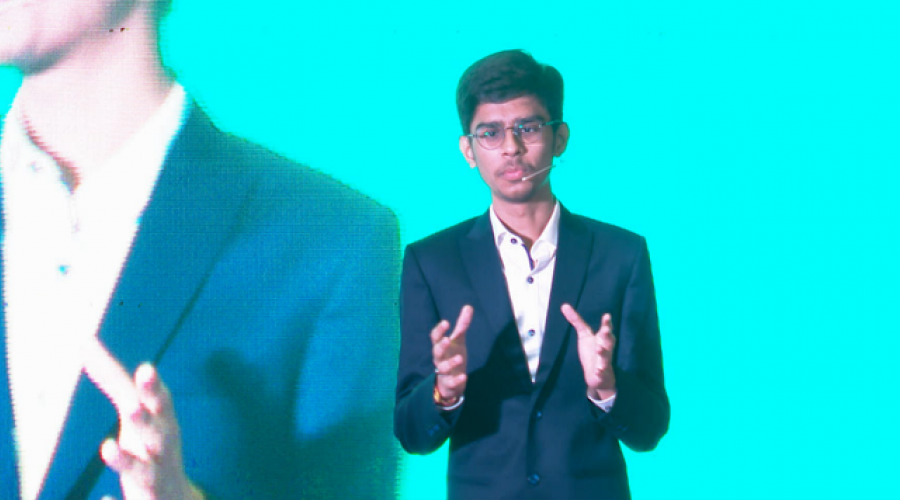 My big turning point came in July 2015, when I saw a YouTube video about victims of antipersonnel landmines in Afghanistan.
Disturbed by what I learned, I began to develop a drone I hoped could one day save lives by detonating landmines remotely.
That landmine-destroying drone, an idea that started in my imagination, is now a real product with multiple patents. When I began working on it, I was 12 years old.
I was just 10, though, when I built my first invention: a remote control I used to operate appliances around my home in Ahmedabad, India. My parents, recognizing my keen interest in electronics and technology, encouraged me to take my passion further.
I continued to think about my next creations, one after another. I read books about global problems in need of solutions, and then I turned to YouTube to learn even more about each issue. Since my home didn't have Internet access, I began to spend long hours in a nearby cybercafé—often with my grandfather, because I was too young to enter without an adult.
It was there that I first learned how undetected antipersonnel landmines can kill and maim. I also discovered that there is no simple remedy.
According to the International Campaign to Ban Landmines, these explosive devices are buried or placed on the ground. Designed to thwart enemy forces, a landmine can lie dormant for years until an unsuspecting person steps in its path—whether that person is a soldier, a child or another noncombatant.
Each year, thousands of people around the world become victims of landmines, many of them children. Over time, hundreds of thousands have died or been left severely disabled.
As I worked on a prototype device to safely destroy these weapons, I took my idea to about 12 companies and organizations in hope of getting financial backing. But I was rejected by all of them.
As the disappointments mounted, my parents continued to support me—first emotionally, and then financially. An accountant and homemaker, they agreed to reach into their personal savings to support my "project for humanity". I then began to teach practical technology to bachelors- and masters-level engineering students so I could financially support my project thereafter.
Inspired by my parents' confidence in me, I used our pooled savings to found my own company, called Aerobotics7. I bought the equipment I needed, and later that year, my first landmine-destroying drone prototype was ready to unveil.
The drone, which I called the "EAGLE A7", could fly over a field and identify antipersonnel landmines, unexploded ordinance and other buried explosives using my own detection technology. After finding a landmine, it would signal a ground station and then, using a small explosive charge from a wireless detonator I invented, destroy the weapon without risk to human life.
My first prototype was showcased at a 2015 national science fair in Ahmedabad. I went on to complete more iterations, making improvements and adding new features each time.
Some of these models have appeared at events like the Vibrant Gujarat investors' summit in 2017, as well as in cities like Seoul in the Republic of Korea, Dubai and Sharjah in the United Arab Emirates, and San Francisco in the United States.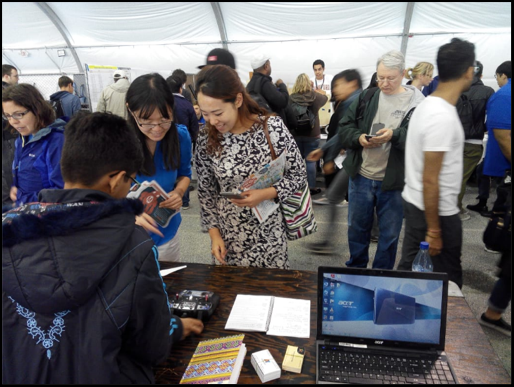 I particularly remember taking my invention to San Francisco—a place I had always dreamed of visiting. Neither I nor even my dad had ever sat on an airplane before, and now we were the first members of our family ever to travel outside of India.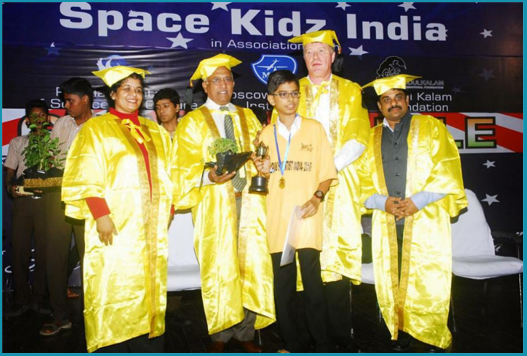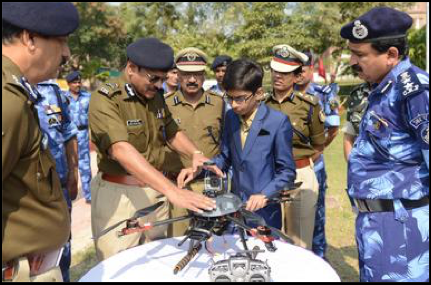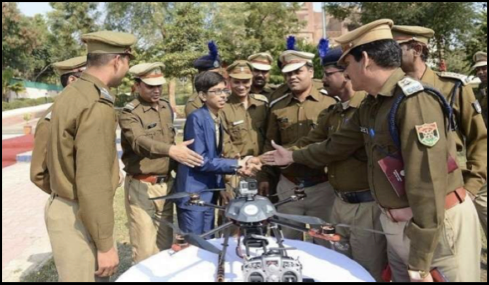 It turned out that my invention was meeting a serious need in the world! After completing my fourth prototype, I started to work on a new round of improvements requested by clients.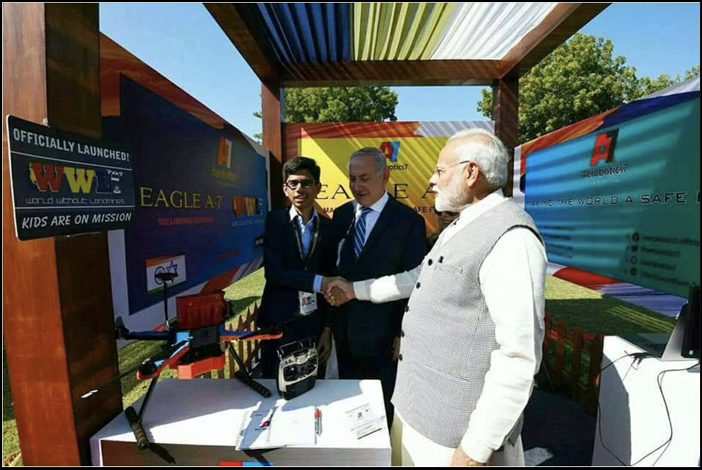 Israeli Prime Minister Benjamin Netanyahu even mentioned me in one of his speeches, as a "14-year-old brilliant boy who produces a drone that goes up into the skies and identifies landmines." He added, "This is something that obviously can save a lot of tragedy and a lot of misery."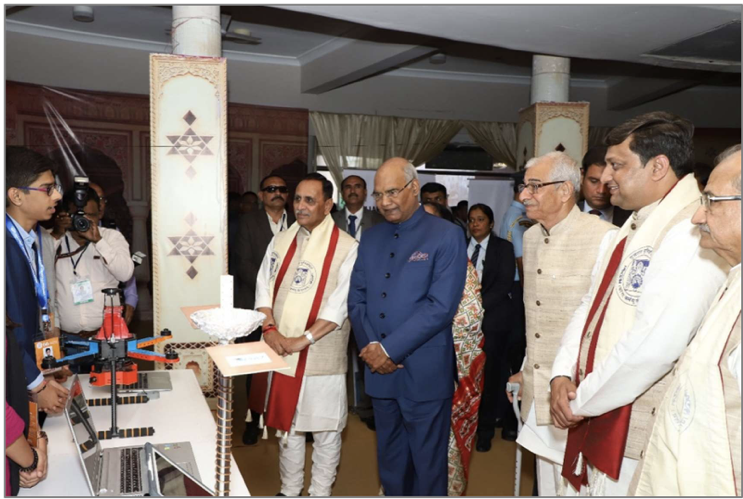 Then, in January 2021, I presented the Indian armed forces with my seventh and final prototype of the EAGLE A7, whose high accuracy has been demonstrated in field trials with real landmines and explosives.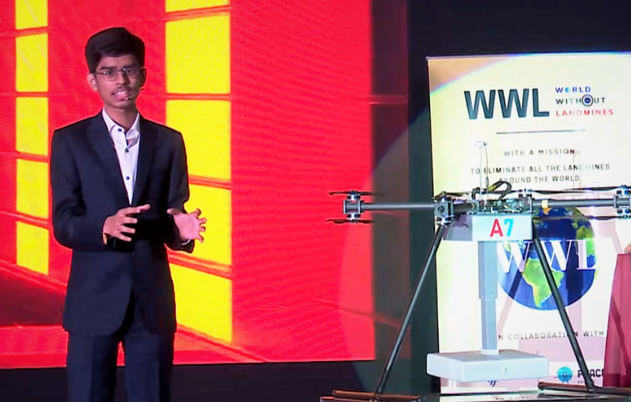 Earlier in its development, my mine-destroying drone attracted notice from the Korea Mine Clearance Research Institute, which invited me to Seoul in July 2017. I came back with two memoranda of understanding, or "MoUs", meant to help them apply my drone technology in their work.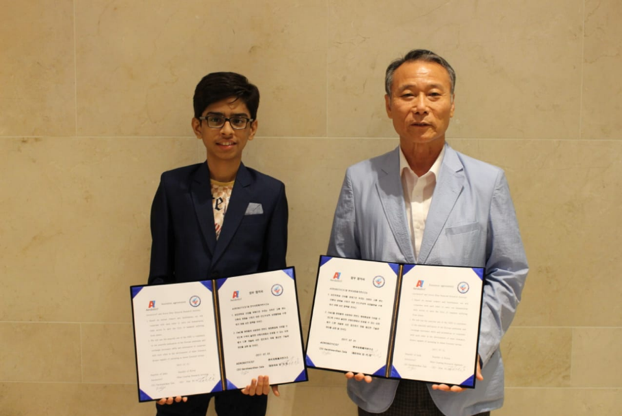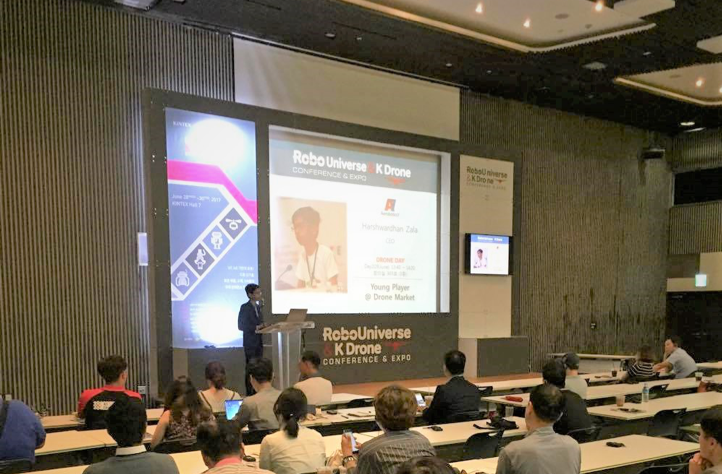 I was also honoured to receive a "Billion Acts of Peace" award from the Peace Jam Foundation, an organization founded and run with 14 Nobel Peace Prize Laureates.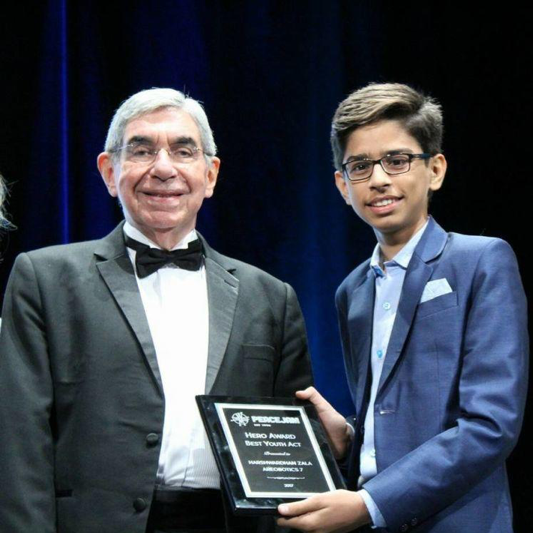 Drawing inspiration from the former President of India, Dr. A.P.J. Abdul Kalam, I launched a campaign earlier this year with a simple goal: destroying every landmine in the world.
Called "WWL - World Without Landmines", this global campaign aims to raise awareness and educate passionate youth activists and representatives about the global landmines issue. Its ultimate objective, though, is to use cutting-edge technologies to eliminate every single antipersonnel landmine—as well as all unexploded ordnance and explosive remnants of war—saving lives, transforming deadly land into arable fields, and contributing to a safer and better world.
I am very thankful to Ms. Soo Hyun Kim, the coordinator of #Youth4Disarmament at the United Nations Office for Disarmament Affairs, for her valuable insights and support during and beyond the launch of the WWL Campaign. The recorded livestream of the Campaign's launch event is available online at https://fb.watch/3Da2-19y0l/.
Let's work together to make our planet a safe place to live!